As you move full speed ahead into blessings, be careful to consider the source of every "blessing" . Keep in mind that Satan offers gifts that appear as blessings, but with a hidden price.
Perfect example, after Jesus was baptized, He was led by the Holy Spirit into the wilderness to be tempted by the devil. After fasting 40 days and nights, Jesus was hungry. Satan urged Jesus to turn stones into bread. (Math. 4:1-11)
There's nothing wrong with eating after a fast. It's the "how", in the invitation. Satan urged Jesus to use His power to make bread. Being full of The Holy Spirit, Jesus refused to provide food for Himself using Satan's suggested method, considering the source and the timing to be evil. Be sure your blessings are derived God's way, in His timing, not through manipulation, bribery, or deceitfulness.
Satan offered Jesus power and glory, if only Jesus would worship Him. For us, power and glory is equivalent to the world's definition of "success". But what is success, except the fulfillment of God's will in your life? Besides this, Jesus knew that power and glory already belonged to Him. Success belongs to you, as follow Jesus' will for your life, acknowledging Him in all your ways.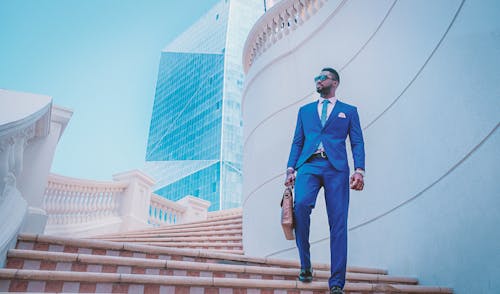 Lastly, Satan advised Jesus to cast Himself down from a peak, allowing angels to catch Him. For us this could mean engaging in risky behaviors, expecting God to rescue us because we are His. It could be as simple as speeding through red lights, confident that we won't have an accident.
Perhaps you're considering purchasing a home with costs above your income, assuming that God will help you pay the mortgage. Or maybe, quitting your job and starting your own business before saving enough to keep you going. It could even mean engaging in a risky relationship counting on God to help you change the person, when the truth is, we can't change anyone.
Consider the source of your "blessings". Like Jesus, know the word of God so that you're prepared to discern between blessings from God, and lusts derived from the flesh. God wants to bless you. Satan wants to trap you. Consider the source!